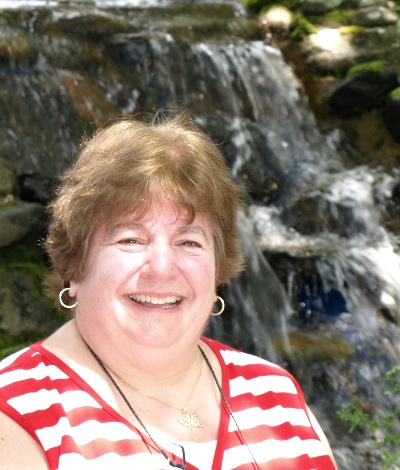 The most important thing to remember when we grieve a personal loss is that we can get through it.

Diane Baggett RN MSN

Grief Counseling

Life Coaching

Divorce Recovery Counseling

Health Wellness Counseling


Serving Melbourne Florida
And The Space Coast

Phone and E-Counseling Via Skype

Click to Pay for Sessions Using PayPal

321-543-7849 dcbncfl@cfl.rr.com

Suntree FL Viera Fl Melbourne FL

WELCOME!

If you have lost a loved one, gone through a recent divorce, or experienced some other difficult life changing loss, you may wonder if you will ever again be free of the emotional pain which has followed. I have been there, and it may be difficult to believe right now, but you can know serenity and joy in your life once more. But you might need some help to get there. Sometimes, when we try to go it alone, we get stuck in our grief. That is why I became a counselor. It is my role to help hurting people like you negotiate the journey of grief safely and successfully.

It is a mistake to believe grief can be avoided if we have enough strength of character, or enough faith. When we suffer a loss, whether we are among the strong or the weak, whether our faith is small or great, it is natural for us to experience grief. It is not a sign of weakness, but a manifestation of our humanity.

While grief is a natural process, it is often a treacherous journey. There are important decisions and much work to do along the way. The grief counseling experience is about the willingness to learn, to change, and to grow in the midst of life's difficulties, and about finding emotional recovery from the devastating impact of troubles and tragedies.

Grief counseling can help you face the reality of your loss and begin the healing process. It can help you move through and beyond your pain. It can provide practical guidance for your new challenges. It can assist you with the recovery and redefinition of your life meaning and purpose. And grief counseling will provide you with an experienced coach to help you successfully meet your goal.

BIOGRAPHY

Diane C. Baggett RN,BSN,MSN, received her RN degree from Arnot Ogden School of Nursing in Elmira New York, her BSN from Alfred University in Alfred NY, and MSN from the University of North Carolina in Chapel Hill, NC. She is certified in Grief Counseling by the American Academy of Grief Counseling and is a Fowler International Academy Certified Professional Life Coach. She is a member of the American Association of Christian Counselors and the Association of Christian Therapists.

Ms. Baggett's experience includes psychiatric nursing, health/wellnesss education, adult and adolescent counnseling, grief counseling, and support group facilitation. She has also served as Manager of an open heart step-down unit, a Director of Medical Surgical Services, and Vice President of a regional trauma hospital.

She has published numerous articles and has been a featured speaker at a variety of healthcare conferences. Her many awards include North Carolina's Great 100 Nurses, a prestigious honor recognizing excellence in practice and commitment to the profession of nursing in the state of NC, and the Centennial Nursing Leadership Award presented by the National League of Nursing to the top 20 nurses in the nation for outstanding nursing leadership. She is also a recipient of the Wake-Med Circle of Quality Service Award for the top 1% of employees exemplifying outstanding customer service. While in graduate school at UNC-Chapel Hill N.C., she was selected for membership in the Sigma Theta Tau National Honor Society a nursing society recognizing excellence in scholorship and leadership

After retiring from hospital nursing administration and moving to Florida, she co-developed a grief ministry with her husband, a retired pastor and mental health administrator. Together they speak to church groups about loss and grief, and offer a grief education and recovery course, with an emphasis on spiritual aspects of grief. The course is based on Dr. Baggett's book, Finding the Good in Grief: Recover Joy After A Life Changing Loss (Kregel Publications 2013).